Therapists in Seattle, WA 98125
Insurance Accepted
Your primary concern
Client Age Range
Preferred treatment modality
Gender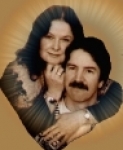 (206) 367-0756
Seattle, WA 98125
Licensed Mental Health Counselor
How can I better manage my busy life? How can I feel better? Why do I keep repeating self-defeating behaviors? How can I have a more meaningful life? Why am I depressed (or anxious)? How can I overcome by loneliness? How can I find lov...
(206) 364-8315
Seattle, WA 98125
Licensed Mental Health Counselor Licensed Marriage and Family Therapist
Stumbling blocks to our conscious intentions are often what bring us to psychotherapy. These stumbling blocks can be used as doorways to a connection with our own unconscious Psyche/Soma (Greek for Mind, Spirit, and Soul/Body). It...