Therapists in Seattle, WA 98119
Insurance Accepted
Your primary concern
Client Age Range
Counselor's religious preference
Preferred treatment modality
Gender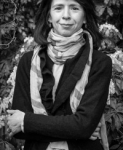 (206) 437-6504
Seattle, WA 98119
Licensed Mental Health Counselor
My style is warm, direct and welcoming. I work with adults who seek a more satisfying connection to their lives and in relationship. For those experiencing anxiety, depression, grief, life/career transitions, relationship struggle/breakup,...
(888) 232-0222
Seattle, WA 98119
Licensed Mental Health Counselor
Live Well Alliance, LLC--- We are a collective of health and wellness providers seeking to help individuals, families, and our communities to be empowered, grow, and heal. We offer services to help you take real steps towards personal chang...