Trauma & PTSD Therapists in Seattle, WA 98103
Insurance Accepted
Your primary concern
Client Age Range
Counselor's religious preference
Preferred treatment modality
Gender
(206) 781-5611
Seattle, WA 98103
Licensed Mental Health Counselor
Counseling individual adult men and women seeking relief from symptoms such as anxiety, depression, panic, trauma, post traumatic stress disorder (PTSD), addiction, artists creativity blocks, career/job/life changes, and exploring meaning,...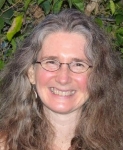 (206) 528-2523
Seattle, WA 98103
Licensed Mental Health Counselor
It can feel awful to struggle at different times in your life and painful experiences can be hard to manage on your own. You may find yourself going in circles as your mind tries to both heal and protect old hurts. Many of these old hurts c...